Great companies run on Well‑being
Supercharge your people's Well-being & Health outcomes by pairing predictive AI & personal experts.
Start now
WHAT WE DO
Democratize Well- being & Health for all workers through individual coaching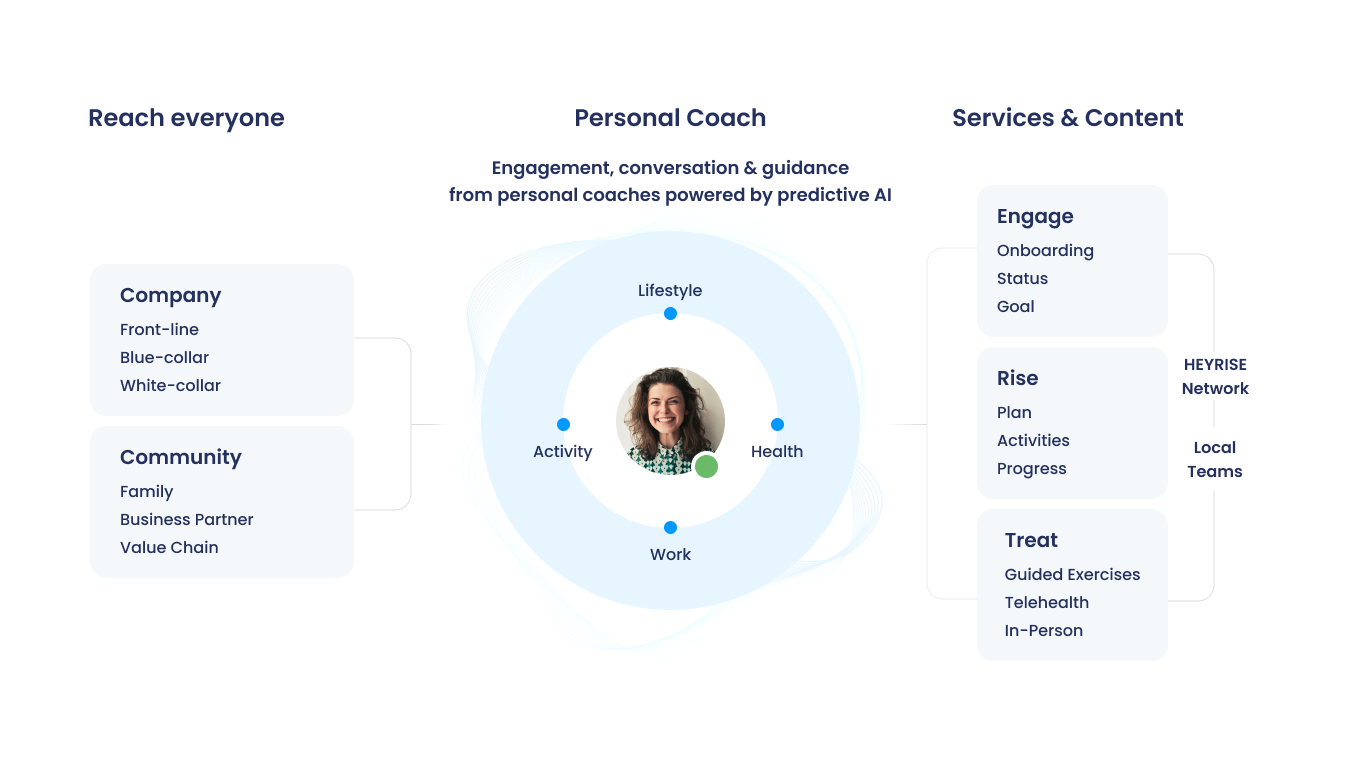 Personal Coach
Chat with your personal coach for easy advice and best next steps. Get nudges to help you stay on track with your goals.
Learn more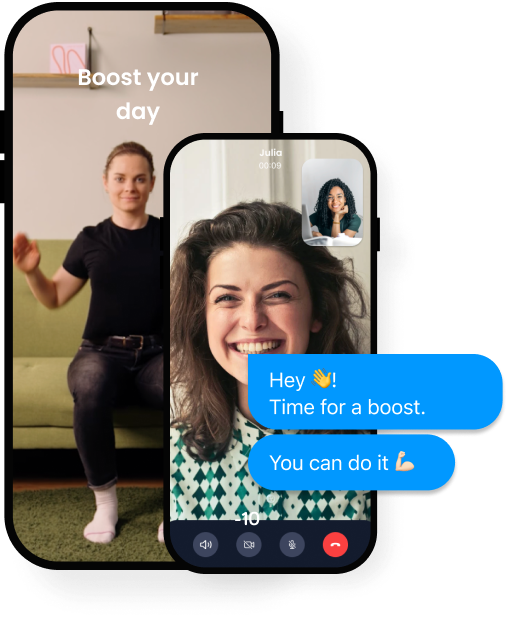 Engage
HEYRISE offers an intuitive and easy self-service onboarding to create an initial plan based on a person's status and ambitions. The service uses individual conditions including data from wearables.
Learn more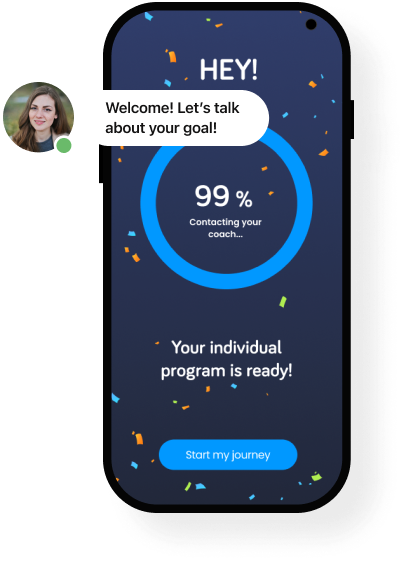 Rise
Snackable content formats that fit into people's individual daily routines. Extend this format with your custom and local content based on your needs.
Learn more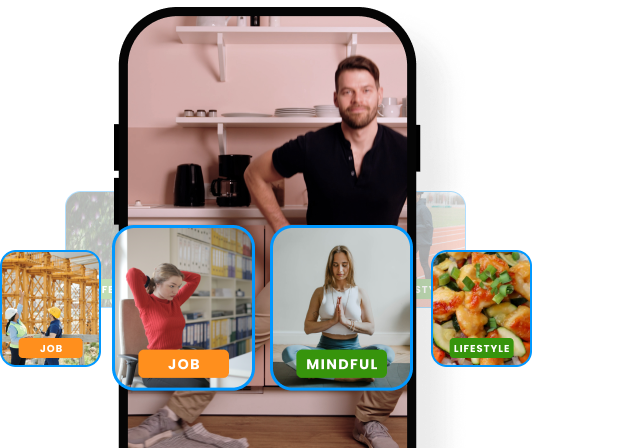 Treat
Guided Treatment individually configured by a therapist, supported by motion capture for precise treatment and better outcomes.
Learn more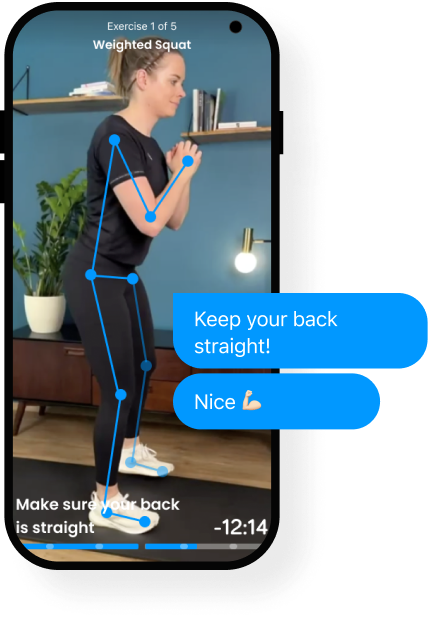 Reach
HEYRISE's mission is to help you reach your entire workforce, no matter where they are or what their work environment looks like. Every member of your team deserves the best Well-being services.
Learn more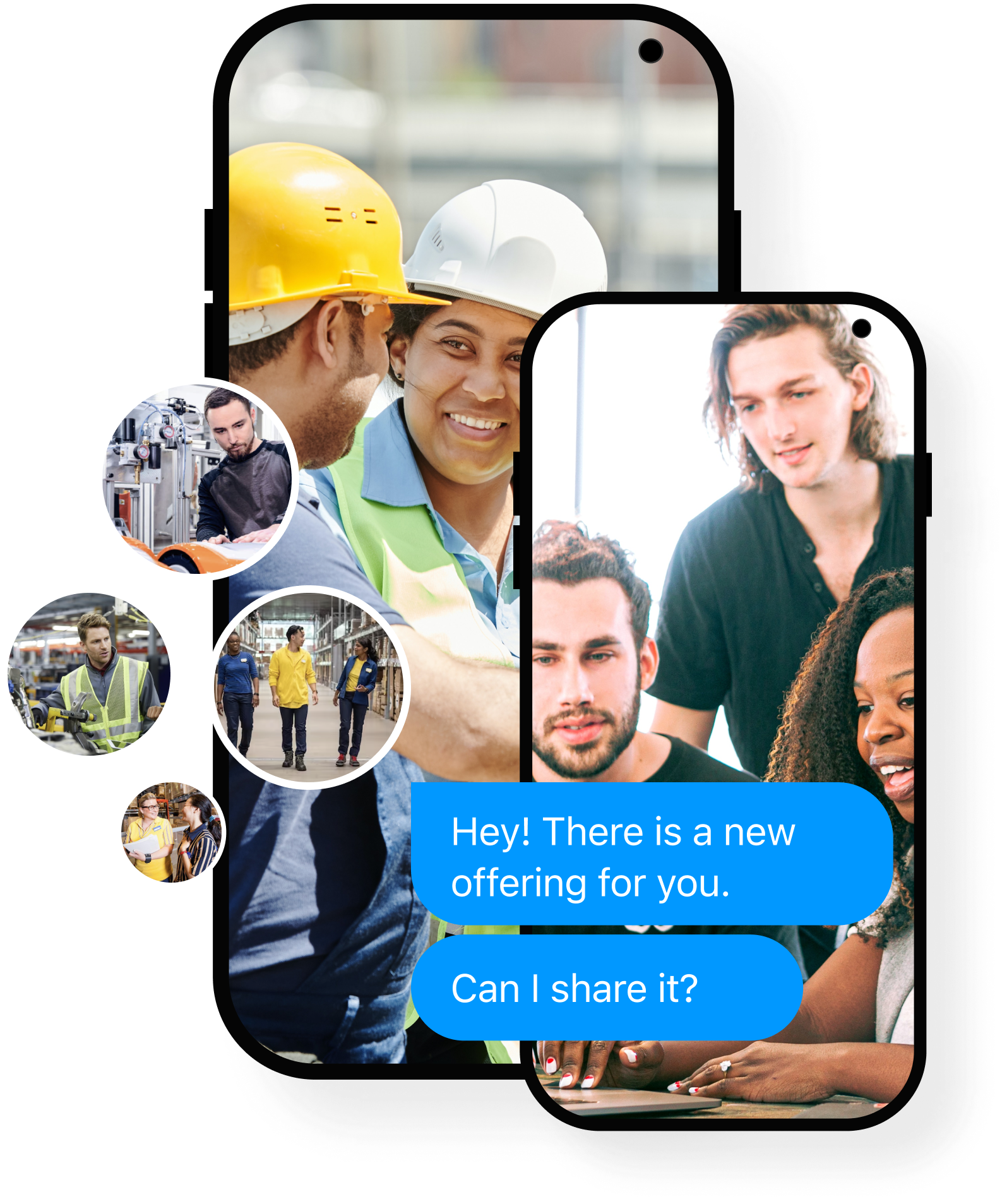 Insights
Gain audience insights for internal reporting and campaign activations. Get feedback from anonymous and aggregated audiences on how the service is being used and where you can improve.
Learn more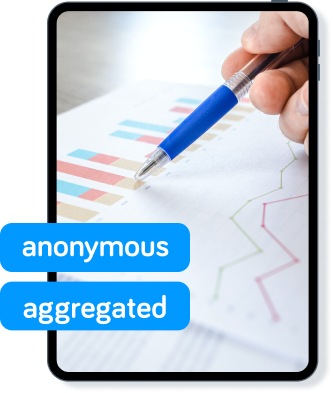 Become a proactive leader in a changing talent market
Unleash new growth & boost productivity with a changing workforce.
New Growth
Reach everyone
Measurable Results
Supercharge people, workplaces & communities
Learn more