WHY
Empower everyone with better Well‑being & Health outcomes
Why is this an essential strategy for great companies? All businesses face productivity challenges with a changing workforce and there are no exceptions: all job profiles and industries, including both white-collar & blue-collar workers.
Direct & indirect costs are rising because of a focus on treatment, rather than prevention. The impact on businesses & people is magnified by low adoption rates and the lack of scalability of existing analog Well-being & Health services.
Well-being & Health is one of the key drivers of retention and productivity. Great companies must focus on creating environments where people can thrive and be freed from chronic illnesses.
Making Well-being & Health for people, workplaces & communities a more proactive and preventive engagement. Making hay when the sun shines. Preparing, not repairing.
WHAT
The People Transformation Platform

As the leading people transformation platform for businesses, HEYRISE unleashes the sleeping potential of Well-being for people, workforce, and the community.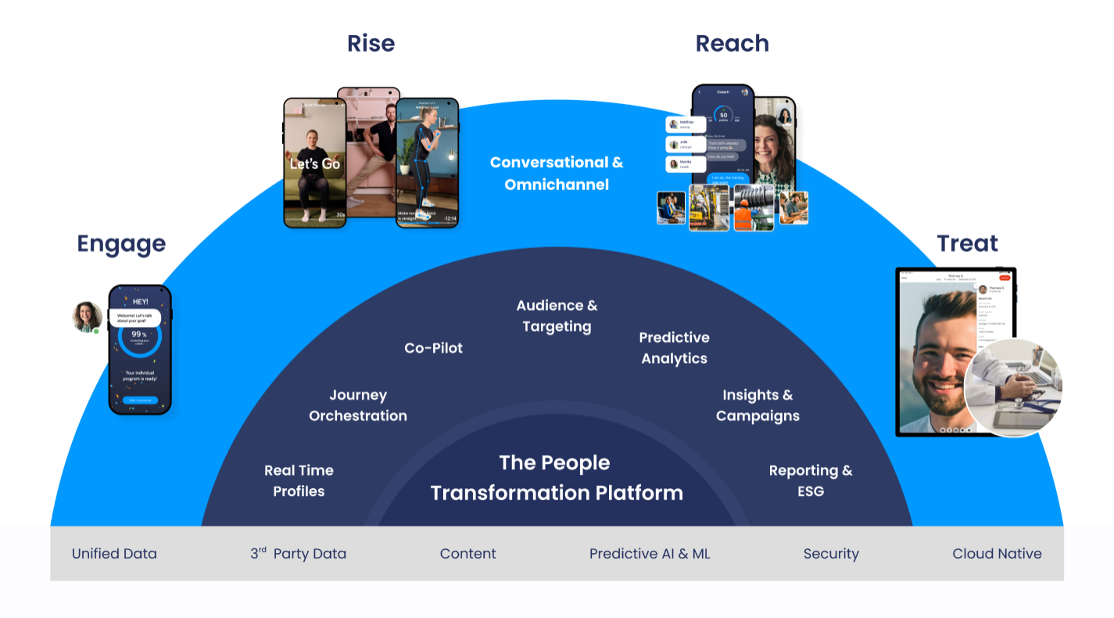 OUR VALUES
We're humble & hungry with an entrepreneurial spirit
⭐️ Hungry & Humble
We're eager to use our strengths to help our customers succeed, help make our community stronger, and deliver the best Well-being & health experience, for everyone & their loved ones.
🚀 Entrepreneurial with purpose
Striving to be better every day. Challenging the status quo. Sustainable innovation and questioning norms. Simplifying and incentivizing better Well-being & health for everyone
MEET THE TEAM
Digital by heart from startup to growth