Treat
Integrate & empower health experts for diagnosis & treatment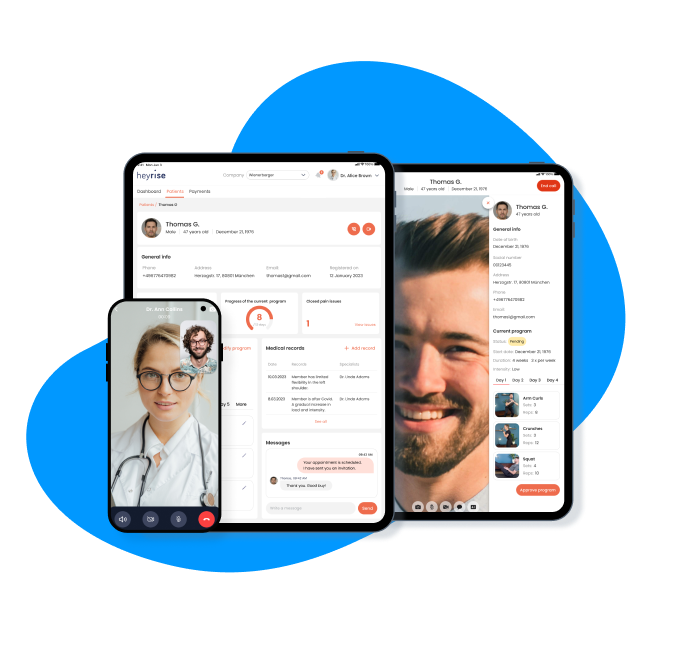 Telehealth (optional)
We offer easy-to-use telehealth services that make it easier, faster, and more convenient for you to manage your people on the go. You can use your own health experts or access those from the HEYRISE network. Health professionals can access data with the individual's consent to make better recommendations.

In-Person (optional)
Your people can more easily schedule treatment appointments with your health professionals and we give the professionals access to the people's data with consent. The result is faster advise and better outcomes for your people.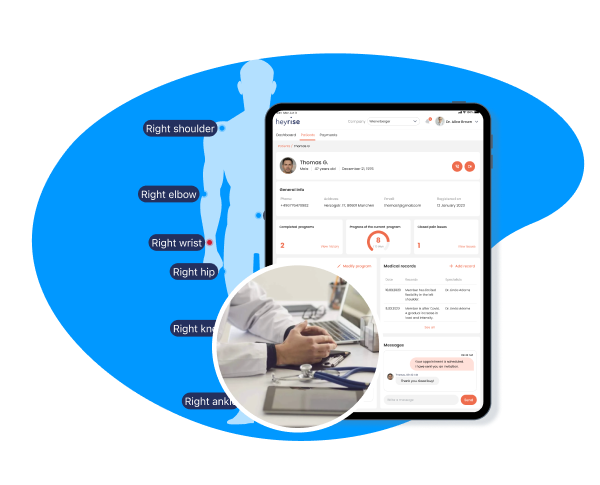 Guided Exercise
Guided exercises (Beta) helps your people manage pain while undergoing treatment with a physical therapist. Using best-in-class technology, people receive a fully digital & guided therapy session at home or on the go. Whether it is to prepare for treatment or to get better.