Rise
Personalized & contextual services to rise people's activity and lifestyle, including your corporate offerings for Well-being & Health
Boosts
Crisp, short activity, lifestyle, and health video snippets to integrate tiny habit changes into your people's daily routines. Create custom boosts tailored to your organization and teams. 
Exercises
Based on your job profile, your status, your time availability and your ambitions, we define your plan and monthly goals. The HEY Coach will help you achieve or adjust your Well-being ambitions.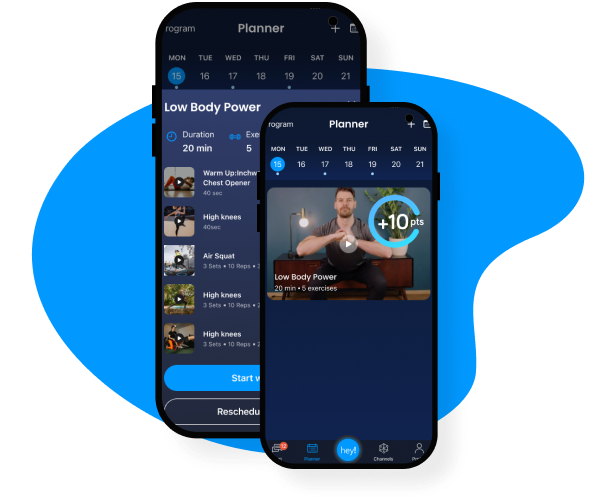 Guided Exercises (Beta)
Guided exercises (Beta) helps your people manage pain while undergoing treatment with a physical therapist. Using best-in-class technology, people receive a fully digital & guided therapy session at home or on the go. Whether it is to prepare for treatment or to get better.

Feed
Useful content for your people to help them feel better and easily adapt their daily routines. Content comes from Activity, Lifestyle, Health and Work categories. For Work, you can easily share your own Well-being & Health services.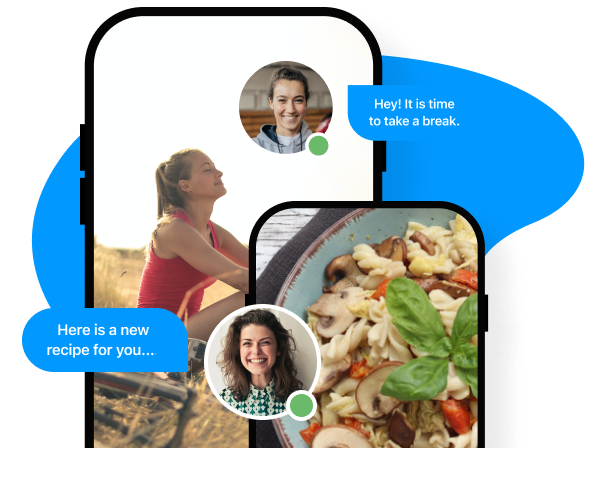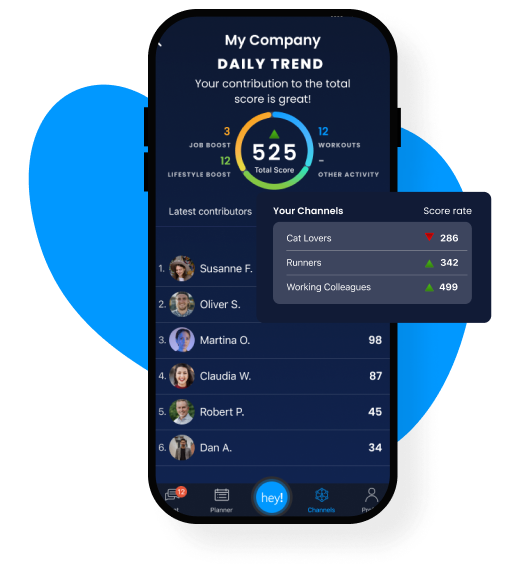 Social (Beta)
Well-being is social. We provide easy opportunities for community activities and group organization. Shared goals motivate people to stick to plans. Additional incentives through rewards and gamification are always helpful. We are the platform to scale social Well-being & Health to your entire workforce and create good, lasting habits & a sense of belonging.