Coach
A personal & AI-powered guide for better outcomes, at scale.

Activity • Lifestyle • Health • Work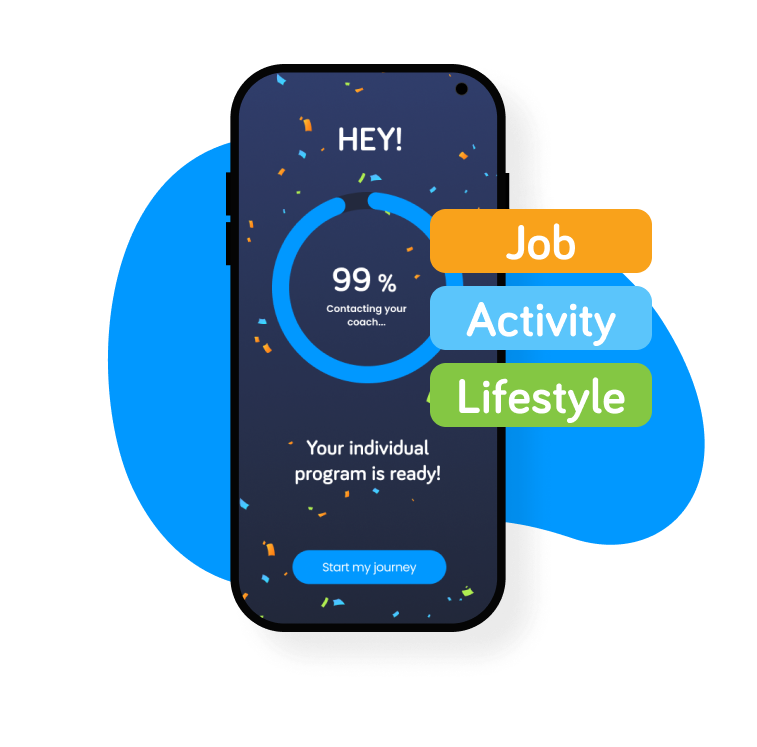 Radically personalized for you
We bridge the gap between available services and people's personal status and context, making it faster and easier to find the right, next best action.

Easy to use
HEYRISE is as simple as a messaging application at your fingertips. The conversational and intuitive interface guides you to activity, lifestyle, health and work-related content.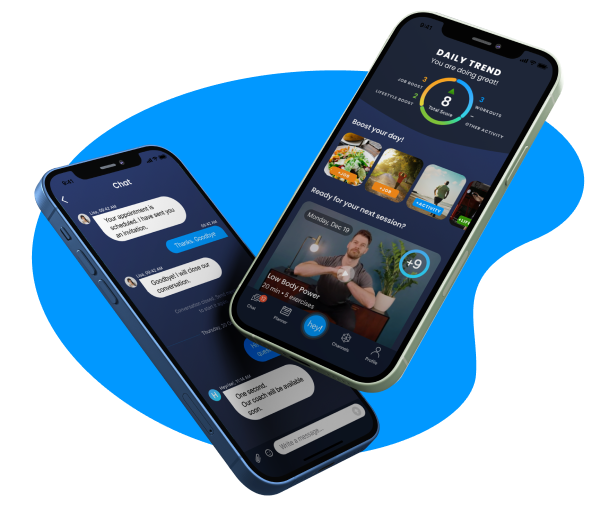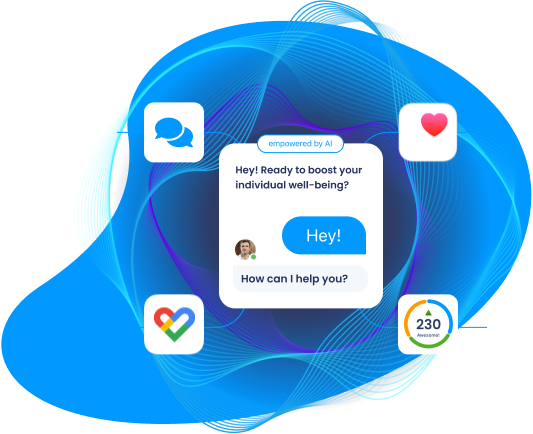 The power of AI & personal experts
Well-being & Health is personal and individual. We combine AI & human experts for faster and better results. Technology allows us to combine data and context to identify patterns. We empower experts to make better and faster recommendations for individuals.
People Centered
All data belongs to the individual and is not shared without prior consent. The service learns from your status and profile and recommends the best content for your goals and better Well-being.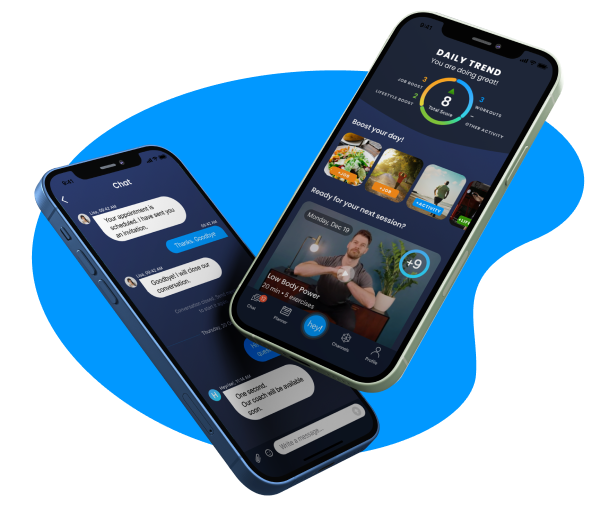 Ready to get started?
Our HEY Coach is ready to supercharge your people.
Start now