Benefits
Benefits for companies & people - it's a win-win situation for everyone.
What's in for companies
Supercharge people, workplaces & communities
New Growth
> 2x ROI & VOI through higher workforce availability & productivity – by reducing costs for absenteeism, presenteeism & optional community involvement.
Reach everyone
Well-being & Health services at scale for your entire workforce tailored to audiences. Encourage everyone to increase their Well-being behaviors.
Measurable Results
Use corporate health scores as a key business KPI to drive targeted campaigns. Meet standards for ESG Goals for Well-being & Health.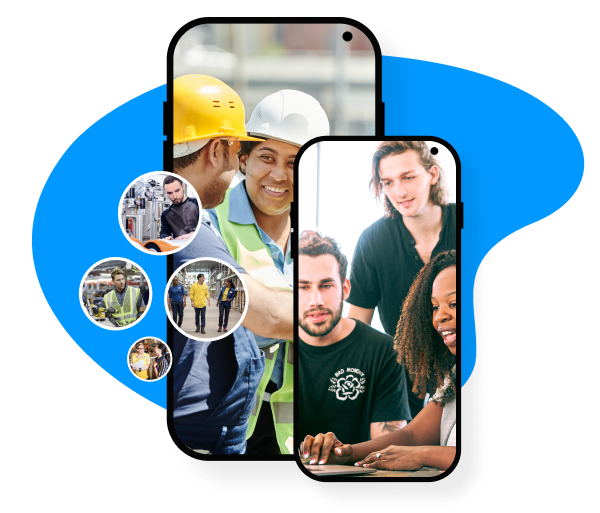 WHAT'S IN FOR PEOPLE & TEAMS
Boost adherence and adoption to live & stay healthy
People-centric & contextual
Meaningful and personalized activity, lifestyle and health plans and content. Tailored services in the right context to rise motivation and engagement.
Conversational & easy to use
Personalized chat & video coaching from activity, lifestyle & health coaches, including access to health experts. Convenient and easy to take the next best step. 
Omnichannel
The future of Well-being & Health is omnichannel. People-centric, seamless integration of digital, telehealth & in-person services for better outcomes.